an interview with Gwen Poindexter, QMA
Published February 5th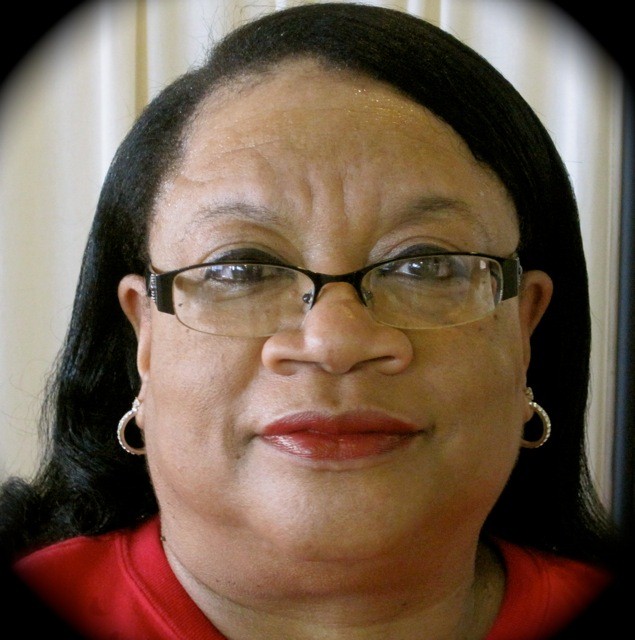 Nowadays, it is rare to see anyone stay at a place of employment for longer than five years. (Who are we kidding? Even a one year stay is amazing these days!) Gwen Poindexter is a Qualified Medication Aide (QMA) who has worked at Byron Health Center with our "Miller's Place" Assisted Living community for over 25 years. Prior to being one of our team members, she worked for 20 years at the State Developmental Center until the day it closed. To say she is a diamond in the rough is an understatement.
Gwen is dedicated and loyal and FUNNY!!! Ask anyone at Byron who comes in contact with Gwen, if you don't leave the conversation laughing, she must be concerned about something with one of our residents. She considers the residents at Miller's Place her friends, her brothers and sisters, who she gets to help each and every day.
She originally started working at Byron Health Center as part of an "agency", or temporary staff member. She worked on the 2nd floor which, at the time, is where our residents with paraplegia or young traumatic brain injury residents lived. Gwen states, "These residents were young and it was very hard work, but I loved it!"
When she applied to work at Byron part-time, she had just gone through a break-up and needed some extra income. She never thought she would still be here 25+ years later! She originally wanted to keep working on the 2nd floor, but the nursing staff encouraged her to go work on "Section 15" as Miller's Place was known back in the day. She credits Violet Ellowsky, a QMA at the time but now a Licensed Practical Nurse (LPN) and our Clinic Manager, for getting her the job. Gwen explains, "Violet kept telling everyone how good I was, so they hired me on the spot!"
Gwen's favorite thing about working at Byron Health Center is how fun she thinks that all the residents are. She says it is important to her that they are treated like family, not treated a different way because of their medical diagnosis. Treated like family means being stern at times, to make sure the resident is respectful to others, but it is important that the residents know she cares about them. But caring about them also means making sure they know they can't just do anything they want.
Caring about others is Gwen's passion. Byron IS her heart! But, because of that, it is important that she takes time to recharge. Her favorite way to recharge is by playing BINGO! "Because," she says, "when you play BINGO, you can't think about anything else other than BINGO!" She doesn't have a lucky charm or secret method. She just enjoys playing. And let me tell you, we all love to hear about her wins … and hope to hear about them for years to come.
Gwen Poindexter is what Byron Health Center is all about: love, caring, loyalty and fun! We heart Gwen as much as Gwen hearts Byron!!!