Dementia
---
When one hears about dementia, the normal correlation is to Alzheimer's Disease. In reality there are more than a dozen different types of dementia. While dementia is truly an umbrella term for brain failure symptoms that affects daily life, it should not be viewed as a normal part of the aging process.
At Byron Wellness Community, we have residents with Alzheimer's Disease, as well as residents with vascular dementia, frontotemporal dementia, Lewy Bodies, Wernicke-Korsakoff syndrome and mixed dementia. Each of these different types of dementia present their own unique symptoms, and therefore, unique interventions. Residents who experience frontotemporal dementia are much more likely to have behavioral changes first and then start to have issues with speech and words while a resident with Lewy bodies is more likely to have visual hallucinations and issues with sleep.
Dementia treatment is truly not a one-size-fits-all approach.
And we pride ourselves on our ability to meet each resident where they are. Outside of required education that all staff receive upon hire and annually thereafter, we also take the time to come up with resident-specific interventions with the assistance of the whole interdisciplinary team. One resident may prefer a bath first thing every morning, as this helps him to feel safe and comfortable while another resident may just need a special book of pictures from her childhood to help decrease agitation related to memory loss. One of the most difficult aspects of watching a family member go through the process of emotional, cognitive, verbal and physical loss, is the inability to relate to them any longer. Some spouses can no longer remember they are married. Mom doesn't have a recollection of her children. It is important to our team to also assist the family with challenges they have during this transition. Our Resident Engagement Specialists, Move-In Coordinator and Life Enrichment staff as well as Nursing staff are available to family members for questions about the progress of the disease, ideas on how to connect in a different way to their changing family member, as well as an emotional shoulder to lean on when the challenge becomes too much. And like any other resident at Byron, our residents with dementia are not viewed in a lens of what they can't do, but for what they are still able to do. Residents on our secured neighborhoods participate in daily activities and weekly outings, horticulture and art therapy, as well as listening to live music in our Eakin Family room. We make laughter a part of each day as well as celebrate big and little moments in their lives. There is no cure for dementia, and until that day comes, we will assist our residents in living their life to the fullest.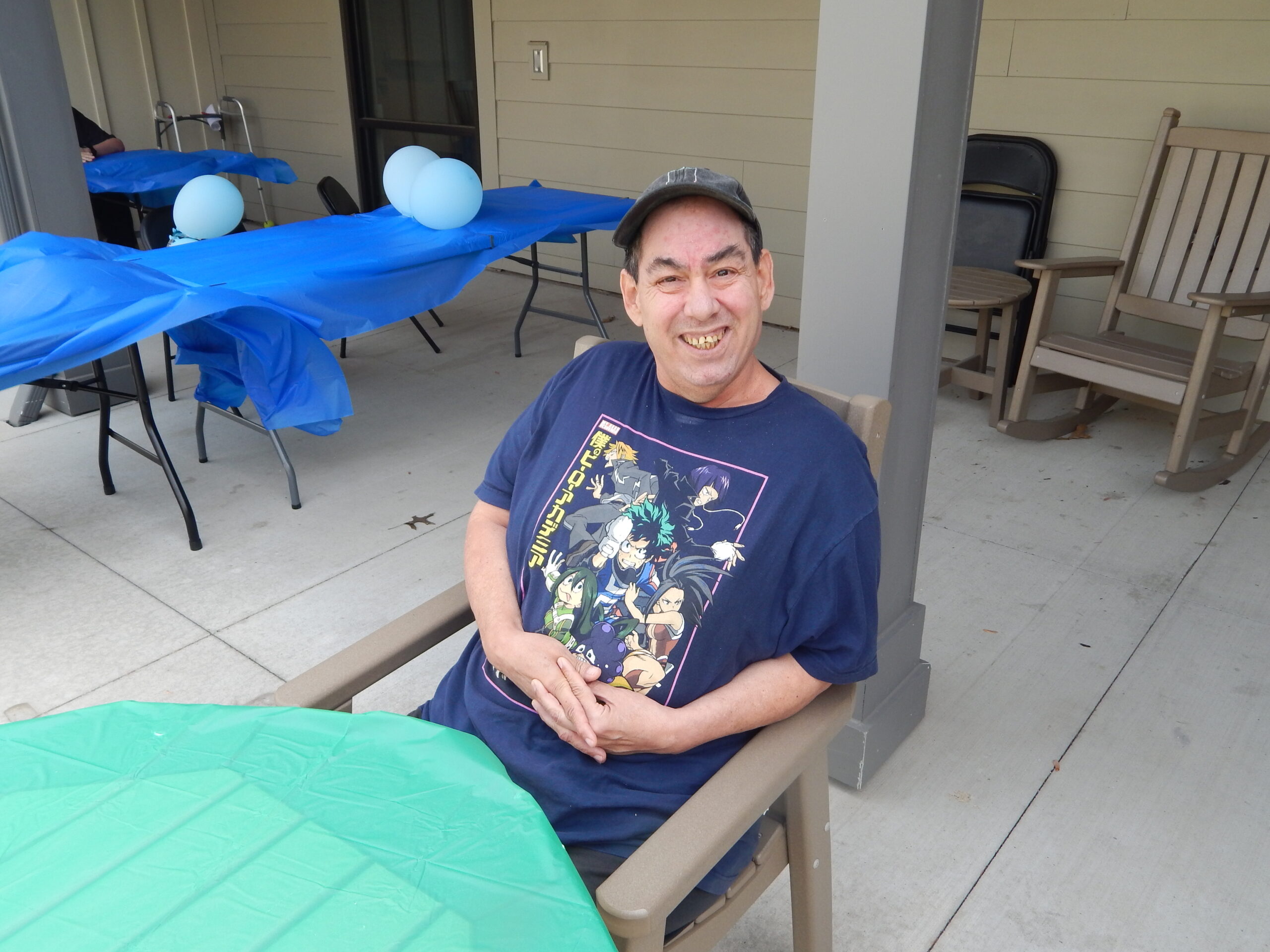 ---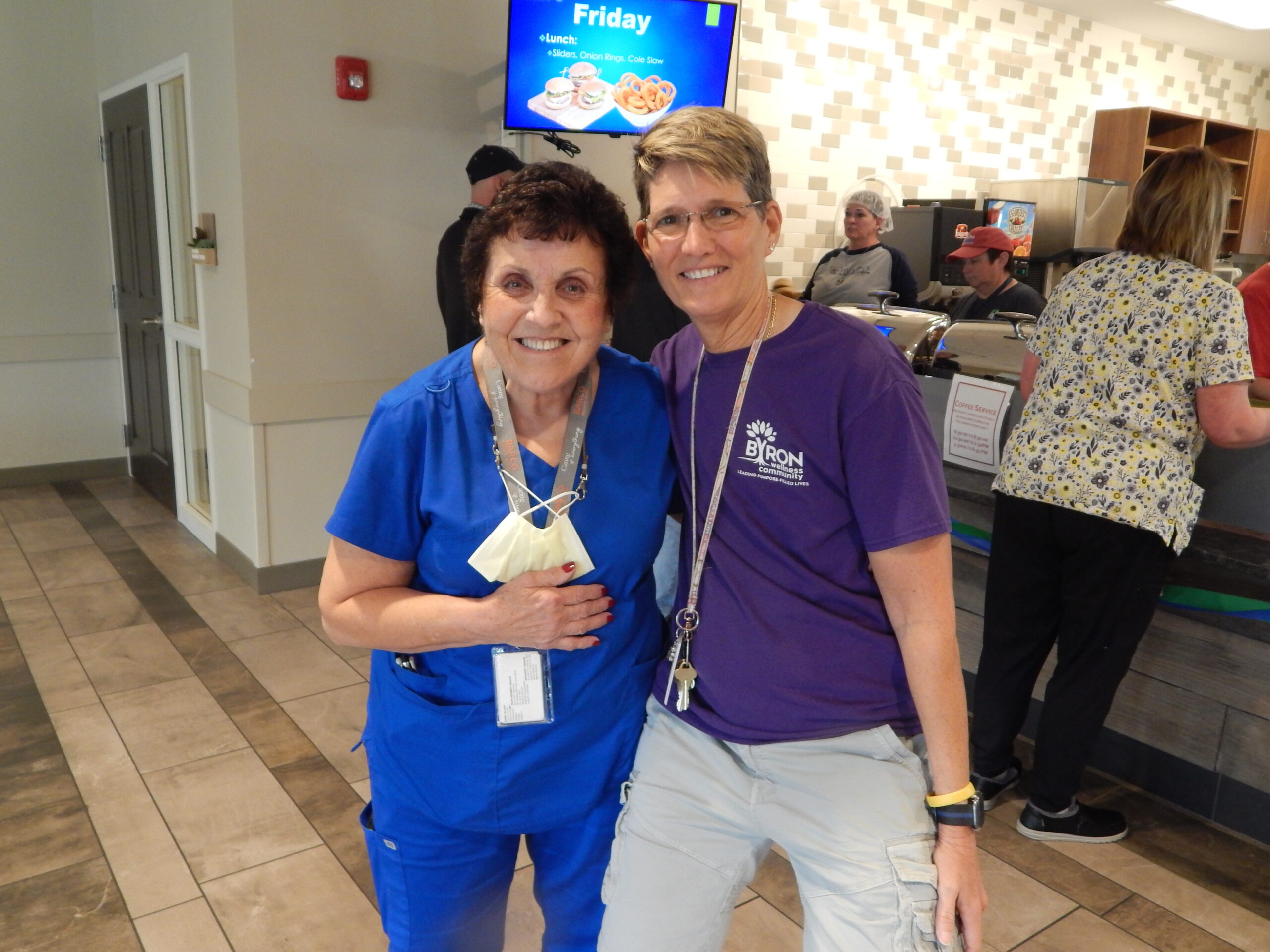 ---
---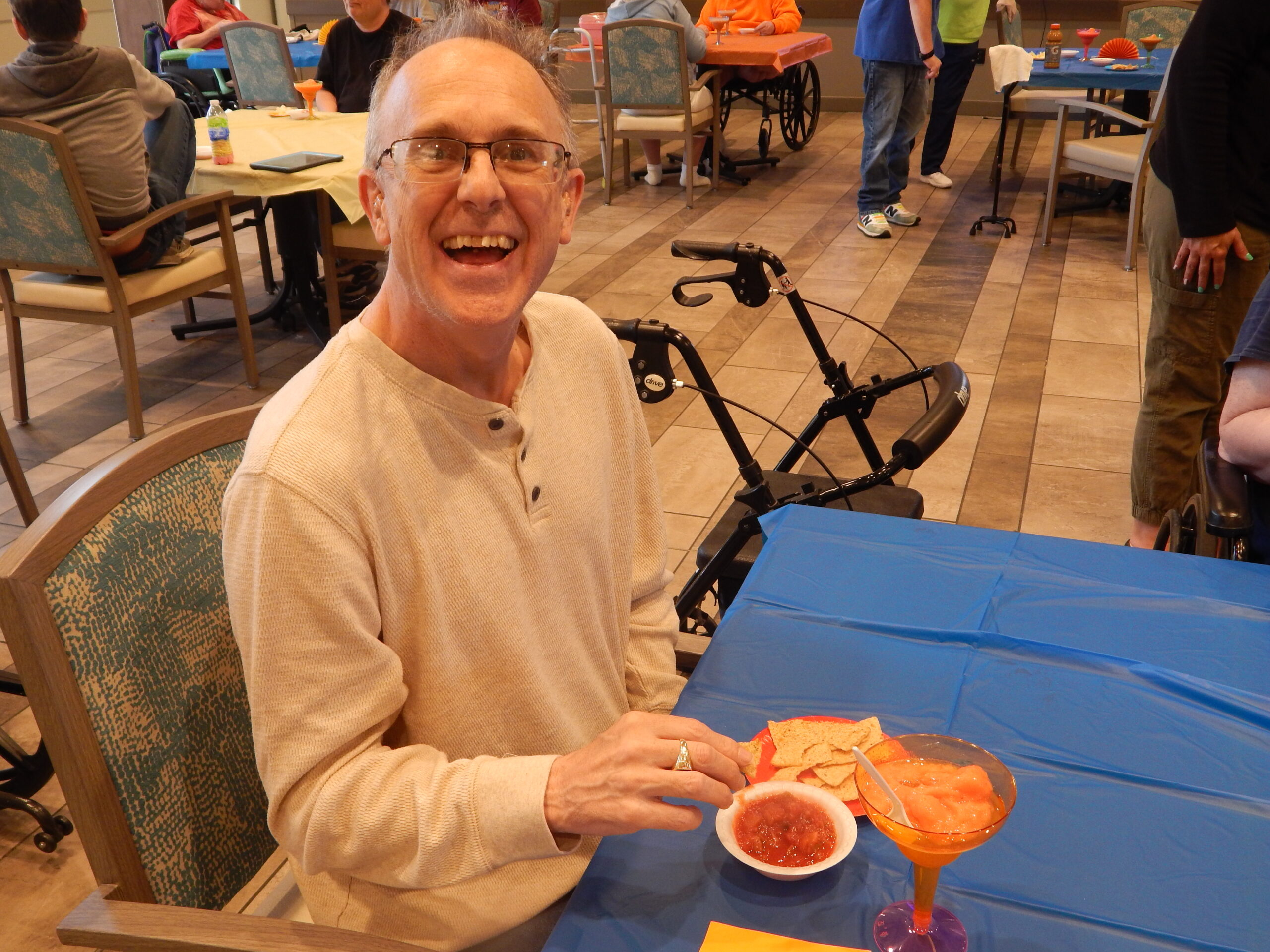 byronhealth.org
Business Hours: M-W 8-5, Sat-Sun closed