from our Scheduling Coordinator, Donna Money
Published January 24th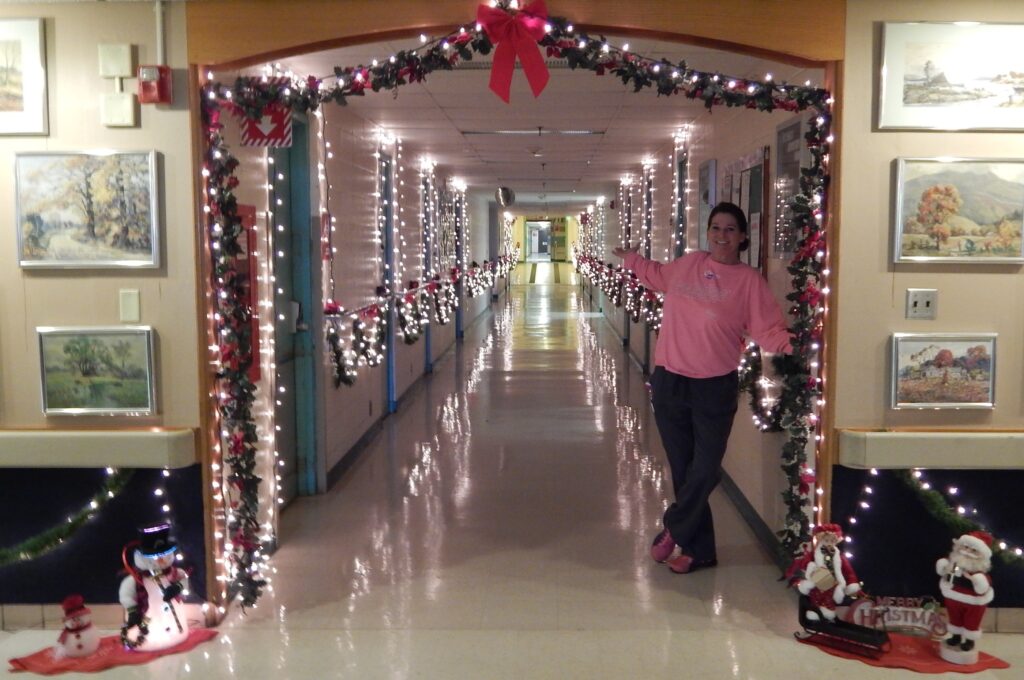 The Legend of "Brookies'!
Some people hear the word "Brookies" and wonder … 'what are those'? Well, let me explain. Imagine a brownie colliding with a cookie, which results in – COMPLETE HEAVEN!!
I was at home one evening and it was very cold outside (like 15 degrees below zero). It was snowing, the wind was very strong and my cable kept going out! I was so frustrated with my cable that I decided to turn my TV off and find something else to do.
Of course, I wandered into the kitchen! Looking through my cabinets at all the ingredients, I wondered what it would taste like if I threw a bunch of them together … and 'BAM' … the "Brookie" was born.
My family always looks forward to me making this dessert … almost as much as some of my co-workers do. When I do bring them in to work, it is usually per the request of the same specific person (and she hides them from everyone else)!
I hope you enjoy your very own "Brookies"
1 stick of salted butter (1/2 cup , very soft)
¾ cup white sugar
2 tablespoons brown sugar, packed
½ teaspoon vanilla
1 cup & 2 tablespoons flour
½ teaspoon baking soda
¼ teaspoon salt
1 cup chocolate chips
1 18.9 ounce box of brownie mix (plus the eggs, oil & water as directed on the brownie mix box).
Preheat oven to 350 degrees.
Mix the brownie ingredients as the box states and pour into cake pan. (I use glass.)
Mix all other ingredients in a large mixing bowl. When completely mixed, use a tablespoon to just drop the cookie mix on top of the brownie mix. Do not spread … only drop and leave as it falls.
Bake at 350 degrees for 35-45 minutes until golden brown.
ENJOY!!!